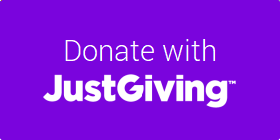 COVID 19 Message

Our first priority at St Aloysius' School is the health and safety of our community. I want to reassure you that the school is in constant communication with education authorities and is working with the safety of students, staff and families utmost in our considerations as we prepare for the impact of COVID-19 (coronavirus). We are being provided the latest advice from the Australian and Victorian Chief Medical Officers and by the Catholic Education Commission of Victoria Ltd to ensure that our school practices are helping to keep our school community safe.

Comprehensive protocols for the closure of individual Catholic schools in relation to COVID-19 (coronavirus) have now been developed by the CECV in partnership with the Department of Education and Training (DET) and government agencies.

As parents, you have a critical role in helping the school manage this situation: · Talk to your children about the situation, as they may be feeling anxious or stressed. · Encourage children to be proactive and committed to their schoolwork, and to stay connected with the school and their teachers. The Department of Health and Human Services has a number of resources on its website, which explain the virus, detail risk-reduction practices and behaviours, and answer frequently asked questions. These are available at www.dhhs.vic.gov.au/coronavirus. You can also find information about Catholic education's response at http://www.cecv.catholic.edu.au/Coronavirus-information-for-parents.

I ask that you continue to work closely with the school and to contact my office should you have any concerns​.
​
Michael Kennedy
​
At St Aloysius School we acknowledge the Traditional Custodians of the land we live and work on,
the Wadawurrung People, and recognise their continuing connection to the land.
We pay our respects to their Elders past, present and emerging
​and extend this to all Aboriginal and Torres Strait Islander people.

​St. Aloysius Primary School, Redan VIC 3350

Phone (03) 5335 8177

aloysius@saredan.catholic.edu.au

PO Box 48R, Redan VIC 3350